3M™ Whiteboard Film WH-111
3M™ Whiteboard Film WH-111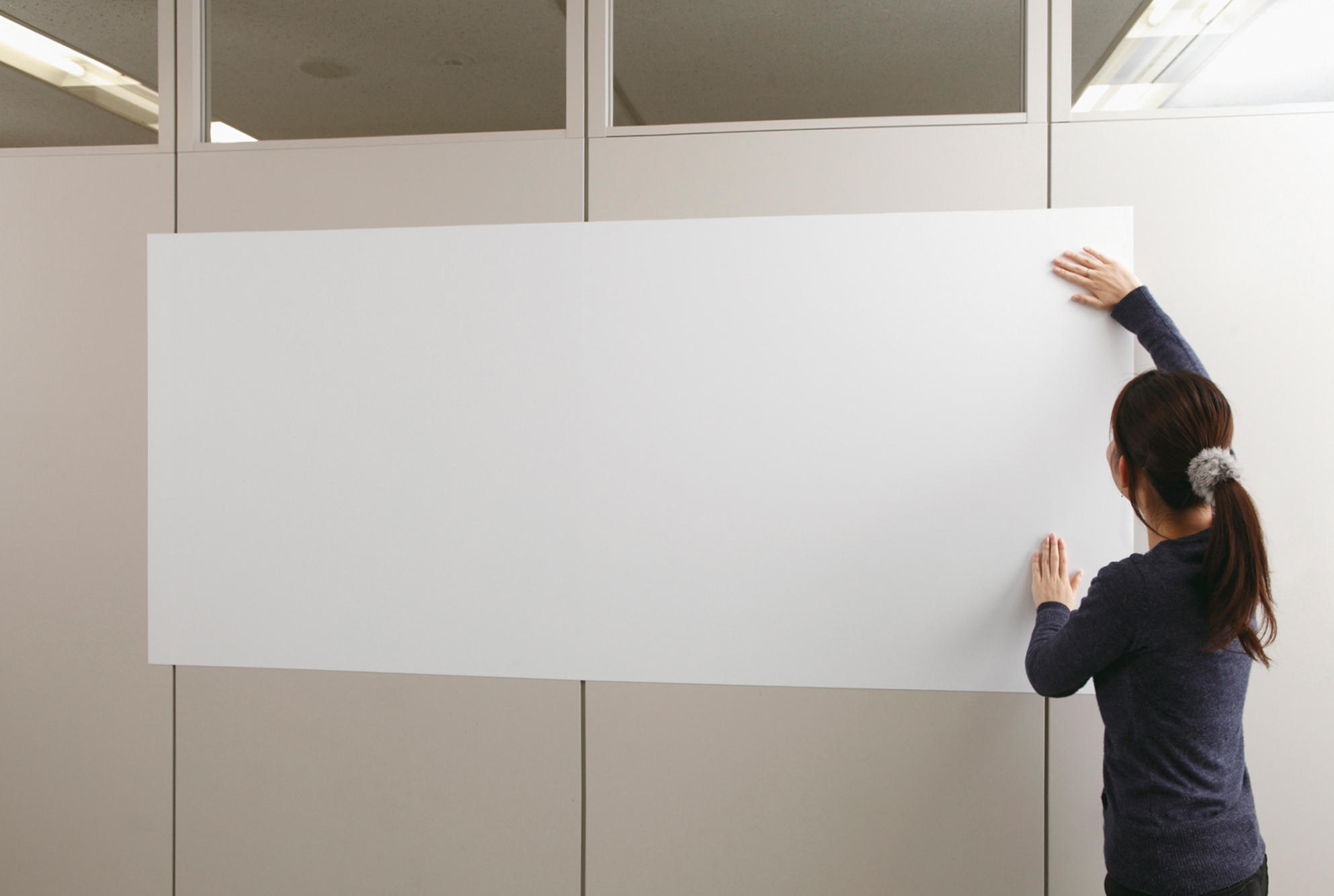 WH-111 is a glossy white polyester film with
whiteboard capabilities. Its construction gives this
product the unique feature that texts and
drawings, written with waterbased whiteboard
markers, can be easily removed. Its high gloss
surface allows smooth writing. Thanks to its
thinness and light weight, it maximizes active
space of meeting room comparing to traditional
whiteboards and screens with legs. Its use
is restricted to indoor applications on flat
steel panels.
Writing White Gloss 0,17 mm Standard
1,25 X 30 M
1,25 X 9 M
12 years life
As a result of 3M's decades of experience in the production of self-adhesive films, 3M Whiteboard films offer peace of mind through 3M warranty system.
These films can be easily maintained with commonly used detergents, whilst its impact and scratch resistance make the product suitable for more severe
exposure applications. 3M™ Comply™ adhesive technology allows air to escape through fine air release channels in the adhesive, enabling fast, bubble
free application. Application method: dry only.